Meal Plans
Affordable * Calorie-counted * Daily Changing Menu * Customizable Weekly/Monthly Plans
Our meals are a healthy combination of whole grains, veggies, pulses and spices and provide essential nutrients like proteins, carbohydrates, fibre etc without compromising on taste.
Featured
MAKE YOUR OWN MEAL
Select your favourite dishes from the available menus and plan your own meals. Starting from
60

only!!
430 - 460 Kcal
LIGHT BITE
1 Vegetable, 1 Dal, 3 Chapati, 1 Salad/Soup
120
(*Delivery Charge Applicable)
520 - 560 Kcal
BIG BITE
1 Vegetable, 1 Dal, 3 Chapati, 1 Rice, 1 Salad/Soup
140
(*Delivery Charge Applicable)
650 - 690 Kcal
JUMBO FEAST
1 Gravy Veg, 1 Dry Veg, 1 Dal, 4 Chapati, 1 Rice, 1 Salad/Soup
170
(*Delivery Charge Applicable)
520 - 560 Kcal
HEALTHY SUPER BOWL
This includes veggies, protein, healthy fats, rice and lots of amazing flavors! In 650ml
210
(*Delivery Charge Applicable)
280 - 310 Kcal
MINI MEAL
1 Vegetable, 3 Chapati
75
(*Delivery Charge Applicable)
(Above meal plans are inclusive of delivery charges and taxes.)
A step towards sustainable environment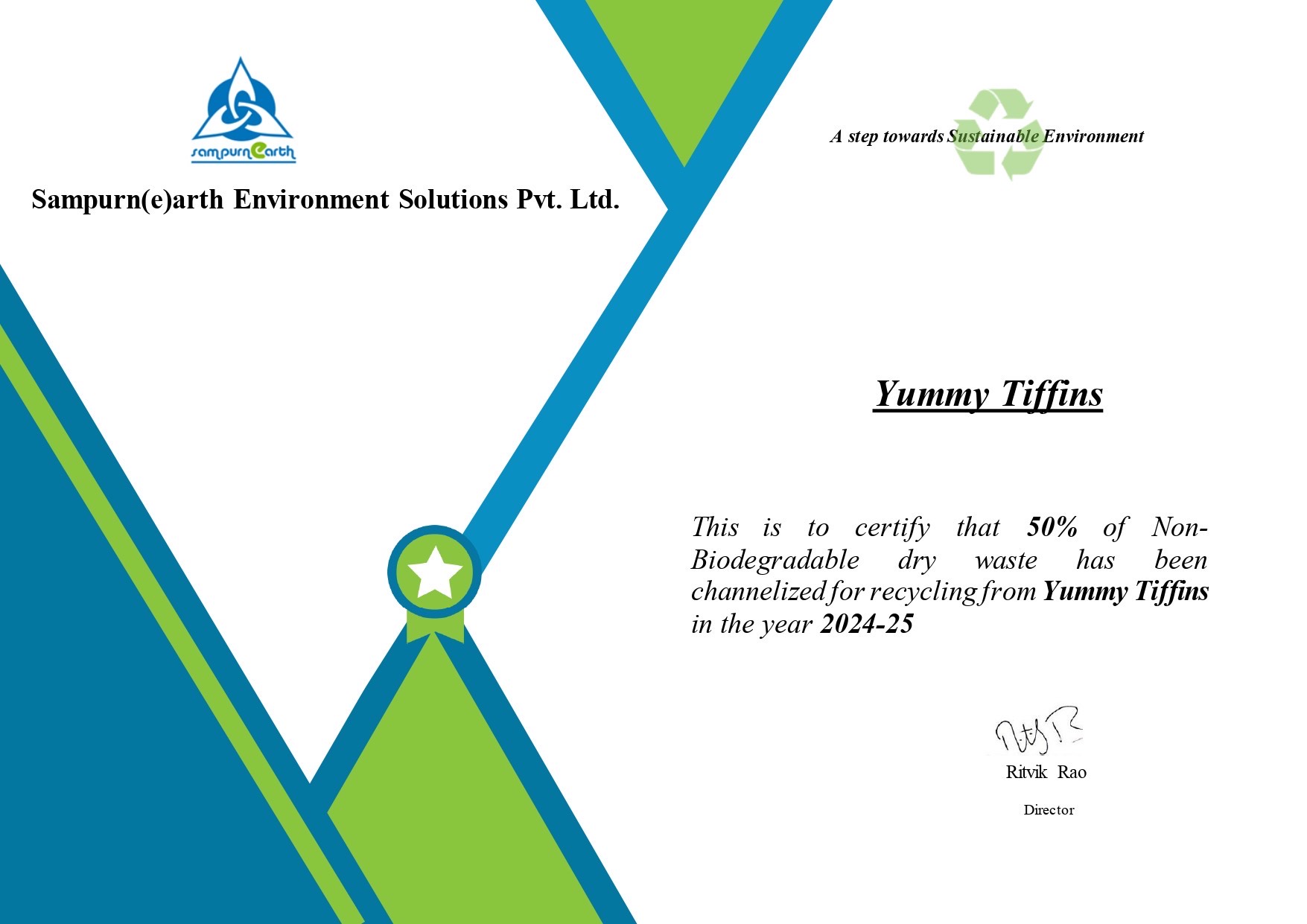 "Yummy Tiffins is brilliantly conceived and diligently executed project of providing office goers and professionals home-like food at work place. I make my own meal on the website. Tiffin food is no longer boring."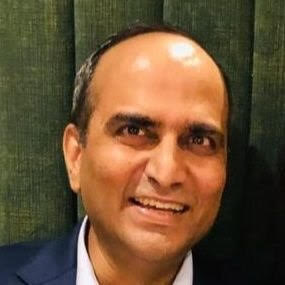 Dr. Vihor Pardasani
Neurologist, Seven hills hospital
"I found out about Yummy Tiffins on the internet and was impressed with their concept of customised meals. I need good healthy food at my shoot. It's not possible to carry so much food from home for the entire day. Yummy Tiffins has a great variety of healthy food. It's hygienic and really of great taste. They're so prompt with their response. Kudos to the team."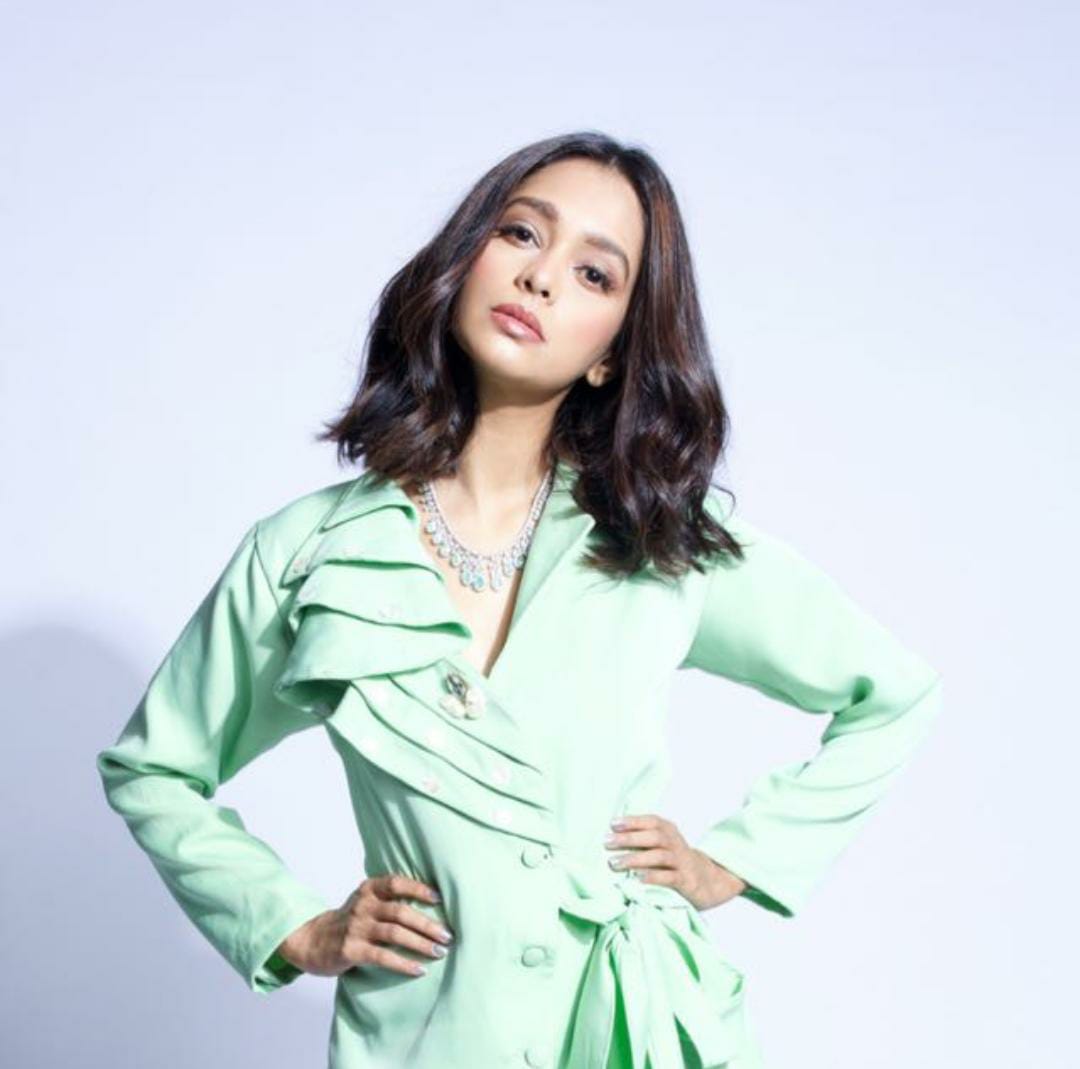 Mugdha Chaphekar
TV Actress
"What I like about Yummy Tiffins is its simplicity. Their meals are simple, not oily or spicy and yet tasty. Plus you don't have to commit to a monthly plan. It's a great option for someone like me who returns home late at night and does not always have the time to prepare a meal."

Arshad R
Senior Manager - HR
"Good and tasty meals. Flexibility in term of number and choice of meal plans. Different menu everyday. But most importantly good service. The people are very courteous and understanding. Any problems resolution is provided asap."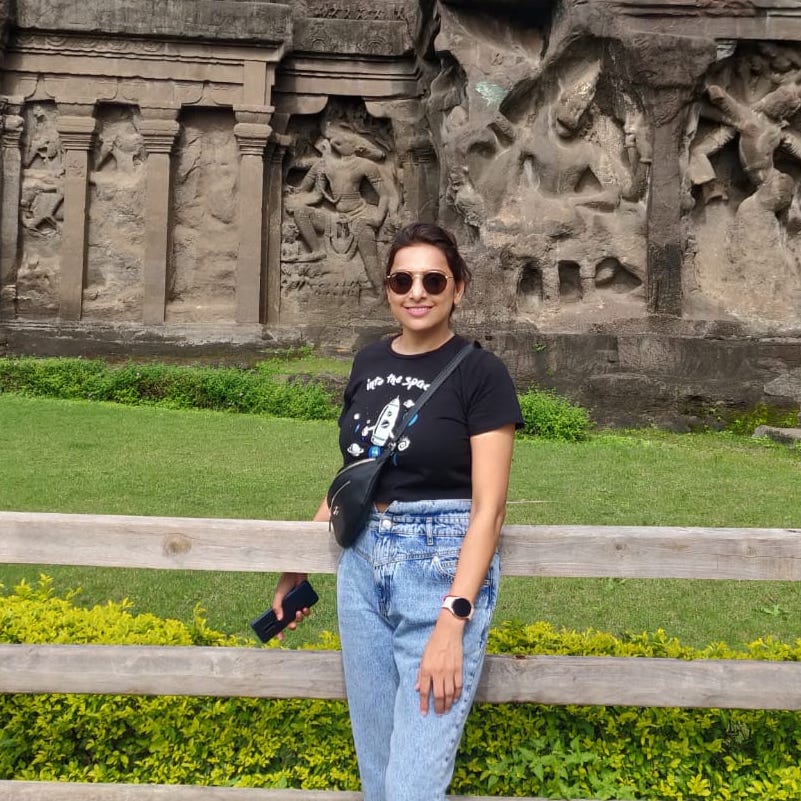 Neha Jain
Director, Phronesis Capital Limited
"I've subscribed to Yummy Tiffins for more than a Year. They provide delicious & healthy Meals of very good quality & quantity of different varieties at reasonable cost with best packaging and in time delivery service."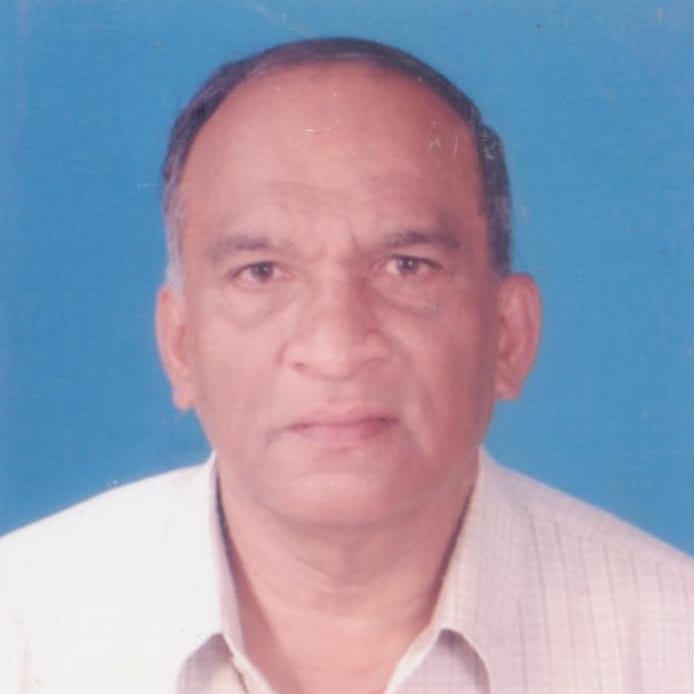 Mr. Mubin Shaikh
Retired Principal